We print custom labels on rolls. Our full colour printed labels are perfect for a wide range of applications, including product labels, food packaging labels, transport labels, and more.
We have over 190 different shapes and sizes in our roll range. Plus, we can do custom shapes and sizes on request.
Choose from our wide range of label stocks. White labels can be printed full colour. Paper labels are the most economical but synthetic labels are water resistant and stand up in harsher conditions. See our full range of stocks with their special properties below. Blank label stock samples available free on request.
Select size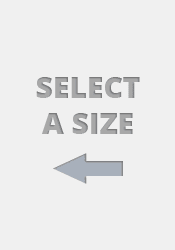 Label Stock Guide - Rolls
Recommended Uses

- Outdoor Use

- Strong Adhesion

- Moisture Resistant

- Acid, Oil and Solvent Resistant

- Refrigeration

- Can go in Freezer

- Heat Resistant
*All stock permanent unless stated otherwise
White Paper
Stock: Matt White Paper (Permanent & Removable)
Stock: Gloss White Paper (Permanent & Removable)
Wine Stock WLK
Stock: Gloss only

FR8 - Pre-Frozen Products
Stock: Gloss only
Fluorescent Paper
Stock: Matt Only (Permanent)

Red

Green

Orange

Pink

Yellow
*Yellow Permanent and Removable option
Shimmer
Silver Shimmer
Stock: Matt only

Synthetic
White VR PE (100% recycled, renewable & eco-friendly)
Stock: Matt only

White Polypropylene
Stock: Gloss

White Polypropylene (Synlite)
Stock: Matt
Still haven't found what you're looking for?

If none of our sizes suit you, we can do custom shapes and sizes to fulfil your exact needs! Or if you can find the stock you're after in our instant price range simply request a quote as we might still have it or we might be able to get it in for you.